001 Colt AR-15 Carbine Bayonet
$

289.00
A PreBanArms Exclusive!
I took a brand new Colt marked bayonet and had an adapter built out of DuPont Zytel and when installed it allows the bayonet to now be fitted perfectly onto any AR-15 Carbine with an 16 Inch Barrel and bayonet lug. The adapter is removable to allow placement onto a 20 inch barreled AR-15 if desired in the future.
Next Product: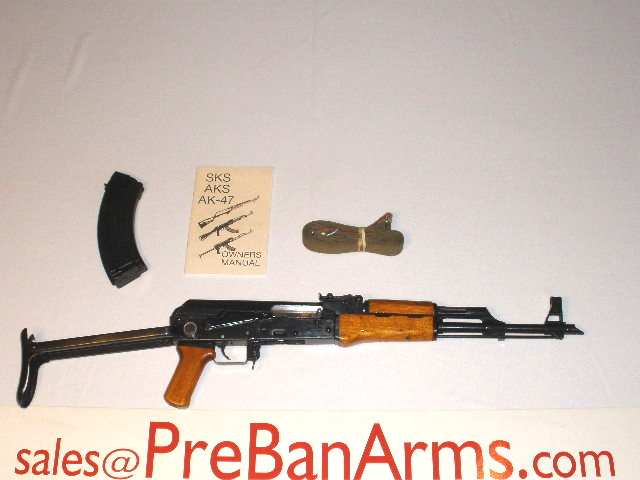 4108 Norinco PreBan AK-47 56S, 98%!
$2795.00